Since the head size of every person is not the same, middle and upper segment helmet manufacturers produce separate outer shell sizes according to the sizes. In other words, it tries to produce helmets by designing a separate mold for each body. Some helmet manufacturers, on the other hand, try to keep the outer shell size to a minimum to reduce costs, and try to match the head shape by thinning or thickening the inner pads of the helmet.
An example size chart is given in the image below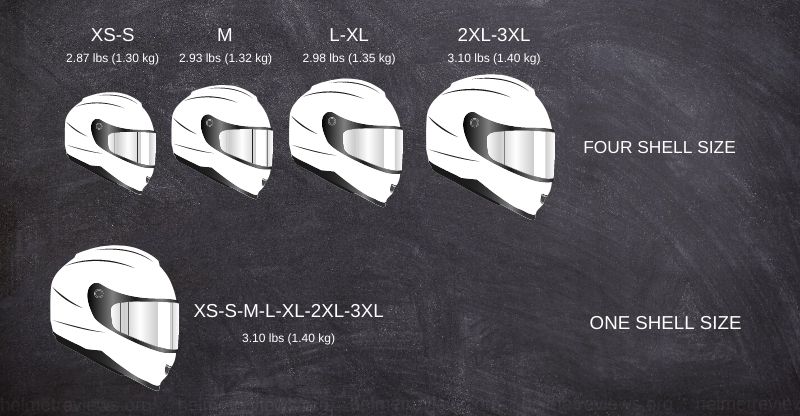 For helmets with more than one shell size, sizes and weights are separated. By looking at the example, imagine that your head size is L. Now suppose you buy a helmet with one shell size. In this case, a helmet with a one shell would have to be designed to fit people in both sizes XS and 3XL. The reason why such helmets are designed large is that the shell size cannot be changed later. Therefore, the inner pads of the helmet are thinned or thickened according to the size.
The main problems with one shell size helmets are:
The helmet will look huge when viewed from the outside.
Since it has one shell size, the weight will be too much on this type of helmet.
Over time, when the pads begin to stretch, the helmet will start to wobble on your head, so it will be both uncomfortable and unsafe.
In summary, the more shell sizes a helmet is produced, the better the helmet will fit you.
Suggestion: The filtering system on the helmet reviews page can help you find the helmet you want.